Gold Supporter
Posts: 2201
Joined: Mon Oct 20, 2014
36 grantwoodisgold
si

thanks

"SAUSAGE FLAVORED MEAT PELLETS, GRADE D BUT EDIBLE"
"Better 1 or 2 years early than 1 day late"
---
Gold Supporter
Posts: 1799
Joined: Sun Apr 25, 2010
#34 as usual, thanks
.



Respect for the truth comes close to being the basis for all morality"
-Frank Herbert
"Men go mad in crowds, and they come back to their senses slowly and one by one."
-Charles Mackay
---
Site Admin
Posts: 137
Joined: Sun Feb 17, 2013
Contact:
This is officially closed. Everyone who posted, including the waiting list will get at least one bar. I had to ask several folks to give up a bar or two. Thank you for doing that.

The list in the OP is updated. Everyone should get a PM from me today. These will start shipping on Monday. It's a lot of packages so may take a day or two to get them all out.
Thank you to everyone for making these a success and supporting Bullionstacker!


**BS Admin** is an administrative account only.
---
Posts: 976
Joined: Fri Apr 01, 2016
Location: Banana Republic, Hawaii
Got my chunky goodness!!! thanks Randy!



---
Site Admin
Posts: 16804
Joined: Sat Jul 18, 2009
Location: FEMA Region VI
The first BS bar,
released in December 2009
was also 2oz, but not YPS. The first four issues were poured by Market Harmony.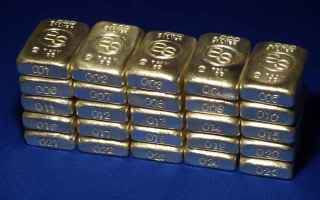 I'm clearly not very bright.
---
Gold Supporter
Posts: 58
Joined: Sun Feb 23, 2014
Location: WNC
Got mine too! They're so cute.

Thanks to all that make Bullion Stackers possible. What a great place!
---
---
Return to "Friends of BullionStacker"
Who is online
Users browsing this forum: No registered users and 1 guest