Gold Supporter
Posts: 3821
Joined: Sat Nov 01, 2014
Location: South Mississippi
---
Turtle Jester
Posts: 3313
Joined: Sat Mar 20, 2010
Location: THE MOON!!!
A man goes into a bar and orders seven shots of tequila and one Guinness.
The barman lines up shots and goes to get the Guinness.
When he comes back with the pint, all seven shots are gone.
The barman says: "Wow! You sure drank those fast."
Paudie explains: "You would drink fast too if you had what I have."
The barman asks: "What do you have?"
The guy reaches into his pocket and says: "Fifty cents!"







Don't think of me as a cynic; I am an optimist with experience!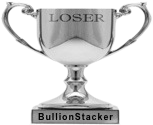 "In finance, everything that is agreeable is unsound and everything that is sound is disagreeable."
Winston Churchill
The year 2017: Where words and ideas are considered too hateful to be said,
while riots and assault are considered too peaceful to be prosecuted.
---
Site Admin
Posts: 14723
Joined: Sat Jul 18, 2009
Location: Texas!


Don't grow up - it's a trap!
---
Gold Supporter
Posts: 3821
Joined: Sat Nov 01, 2014
Location: South Mississippi
---
Gold Supporter
Posts: 1124
Joined: Sat Nov 19, 2011
Location: Out standing in my field.
The problem with the world is that the intelligent people are full of doubts, while the stupid ones are full of confidence. Charles Bukowski
Doubt is not a pleasant condition, but certainty is absurd. Voltaire



---
Posts: 515
Joined: Thu Jul 13, 2017
Tractor Man wrote:
Shew, rowdy night....



---
Gold Supporter
Posts: 3821
Joined: Sat Nov 01, 2014
Location: South Mississippi
---
Gold Supporter
Posts: 3821
Joined: Sat Nov 01, 2014
Location: South Mississippi
---
Turtle Supporter
Posts: 495
Joined: Mon Aug 16, 2010
As a bagpiper, I play many gigs. Recently I was asked by a funeral director
to play at a graveside service for a homeless man.
He had no family or friends, so the service was to be
at a pauper's cemetery in the Nova Scotia back country.

As I was not familiar with the backwoods,
I got lost and, being a typical man, I didn't stop for directions.
I finally arrived an hour late and saw the funeral guy had evidently gone
and the hearse was nowhere in sight.
There were only the diggers and crew left and they were eating lunch.
I felt badly and apologized to the men for being late.

I went to the side of the grave and looked down and the vault lid was already in place.
I didn't know what else to do, so I started to play.
The workers put down their lunches and began to gather around.

I played out my heart and soul for this man with no family and friends.
I played like I've never played before for this homeless man
And as I played "Amazing Grace", the workers began to weep.
They wept, I wept, we all wept together.

When I finished, I packed up my bagpipes and started for my car.
Though my head was hung low, my heart was full.
As I opened the door to my car, I heard one of the workers say,
"I never seen anything like that before, and I've been putting in septic tanks for twenty years."

Apparently, I'm still lost … it's a man thing.
Turtles all the way down
---
---
Who is online
Users browsing this forum: No registered users and 5 guests