Lot's of new members here may not know what Wheelers for the Wounded (WFTW) is all about. I will try to give a little history.....
"Wheelers for the Wounded (WFTW) is an organization with the primary mission of providing a weekend of off-roading, camping, and in some cases fishing, to our country's wounded military members all over the United States. This will provide them with much deserved fun and excitement as they traverse the most extreme terrain our great country has to offer in a variety of the best off-road capable vehicles ever built.
On the weekend of April 4-5, 2009, the WFTW program began in Florida. From there, off-road clubs all across the United States will be hosting WFTW events in their areas. Riding with the groups will give the wounded service members an opportunity to ride along in a variety of modified off-road vehicles, which will surely bring smiles to the faces of our esteemed passengers. At nightfall, they will camp out in the most beautiful parks and forests in the country. The secondary mission of the WFTW program is to increase awareness about our country's men and women in uniform in the hope others will do something nice for our service members."
The San Antonio, Texas, chapter was one of the first groups to organize and hold one of the biggest events in the US. The primary host club is called Midnight Four Wheelers and these folks work their tails off every year as well as many other offroad groups and clubs.
Being involved in this is a life changing experience....at least it is for me. There has never been a greater need. It is heartbreaking to see the pain and concern in these young folks eyes. Their future is sometimes clouded and uncertain. Our focus is to just give back and allow them some down time from rehab, hospitals, pain and to have some enjoyable time with their families. We are just a bunch of redneck Texan's with broken down Jeeps and trucks but, we are doing the things we can to help.
For all you newer folks.....if you stay around this forum, you will soon see that the true giving, loving spirit of fellow human beings is just flowing out of these Bullionstackers here. I have never seen anything like it. It is special and may never happen again in our lifetime. It is happening now....
Me and my soldier friend Ryan. Suffers severe PTSD, depression, leg injuries. I stayed in touch with him for a year after he rode in my Jeep at the event.....cannot contact him now for some reason. I fear the worst....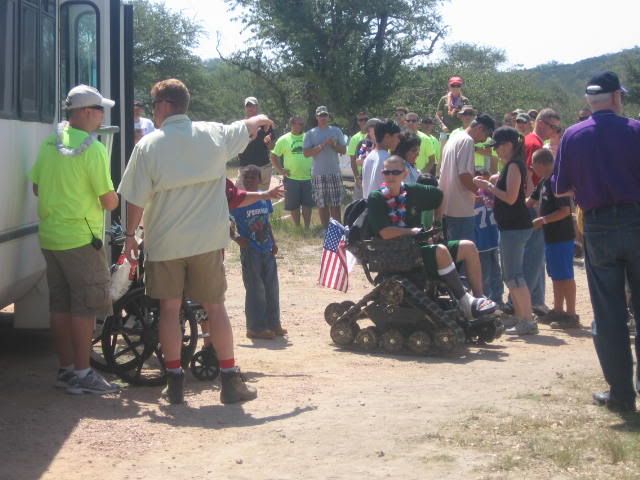 Us unloadin a bus and putting these guys in the Action Trac Chairs.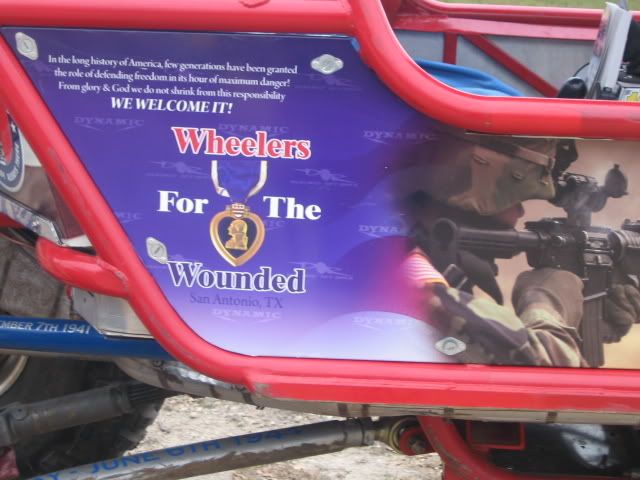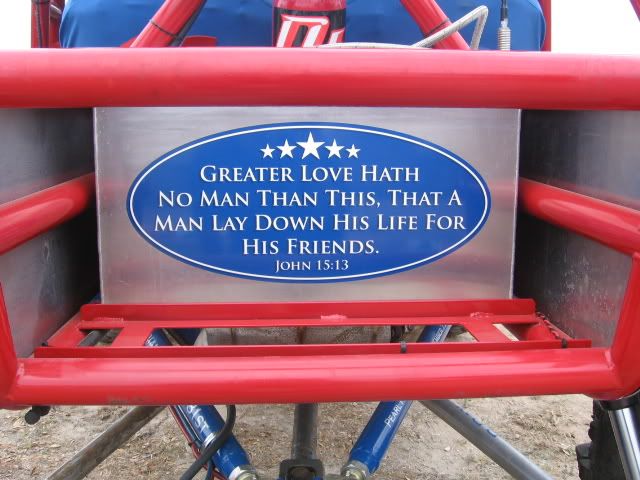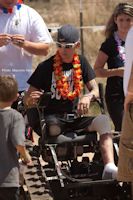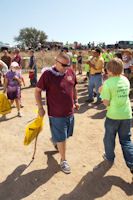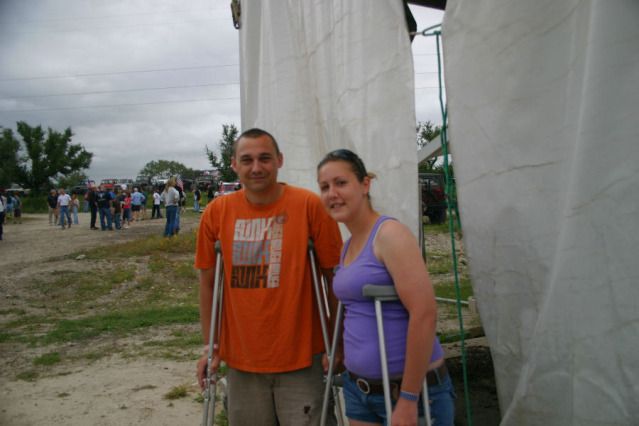 She is missing her left leg.....he is missing his right leg. They met in rehab and married soon after this photo. She joked that they only shop for one pair of shoes all the time....just have trouble agreeing on the style.